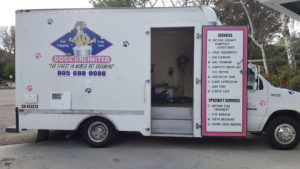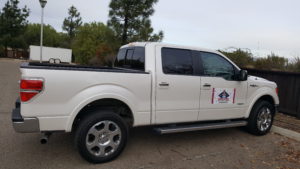 Leonora Rovtar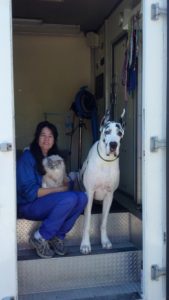 Has been in Business since 1991
Grooming In the Los Angeles ,San Fernando Valley Area  . We are family owned and operated with her husband JOE.
She has been Grooming in  the Santa Ynez Valley since 1997. Leonora has a state of art fully self contained mobile grooming truck. She also grooms cats.
"Grooming cats takes a lot of experience. You have to be very patient and pay extra attention to their behavior." Leonora is forever grateful to the many wonderful clients that uses her service daily. Her goal is to make your pet feel comfortable and relaxed in the most perfect environment (CAGE FREE)
Dogs Unlimited Mobile Grooming Service.
Office (805) 688-0086    •      Cell – text  (805) 245-0591
Mailing Address:  PO Box 1748  – Santa Ynez CA. 93460
Email: [email protected]
Serving the Santa Ynez Valley Since 1997
Los Olivos-  Buellton-Solvang-Santa Ynez
PLEASE CALL FOR PRICING  AND AVAILABILITY